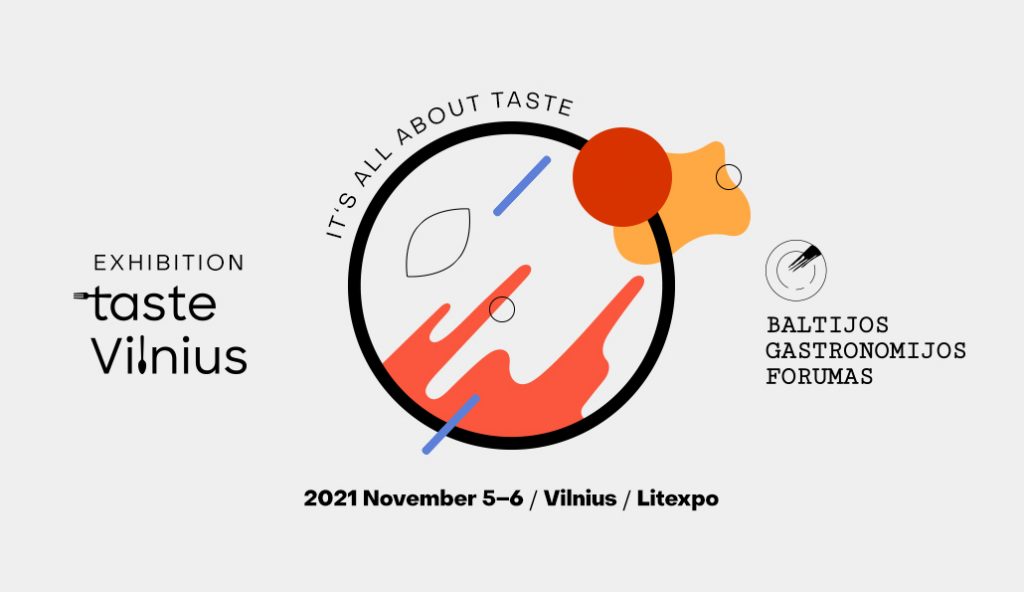 TASTE VILNIUS 2021
2021 November 5–6
Opening hours
lithuanian Exhibition and Congress Centre LITEXPO.
For exhibition participants
Only people who have a valid and official Opportunity passport have the right to visit exhibition and participants stands.
Do you miss interaction and conversations over a cup of steaming coffee? Do you have new products to offer? Do you want to expand your business, meet existing or new clients in person?
We invite your company to participate and present itself to its target audience live again at the food and beverage exhibition TASTE VILNIUS 2021.
5 reasons to participate:
Attracting visitors: present your products at the place where visitors interested in your novelties meet.
Making connections: meet your clients and partners and make new business connections.
Market assessment: make an effective/different presentation of your products and novelties and assess your competitive advantage.
Profile raising: present your trademark and become known outside of your business field.
Personal contacts: meet your clients in person, interact and exchange contacts with them directly.
Main themes and highlights of the exhibition TASTE VILNIUS:
Introducing new foods and beverages.
Seasonal products and seasonal cuisine.
Latest gastronomy trends.
Food preparation with zero waste, eco-friendly and sustainable consumption.
Packaging – recycling, renunciation of single-use cutlery/containers.
The exhibition TASTE VILNIUS 2021 will also include these events:
The 3rd gastronomy conference BALTIC GASTRONOMY FORUM in halls 1 and 2;
Dessert and Wine Championship 2021;
Tasting, education, competitions and gastronomic discoveries.
We invite you to participate in the exhibition TASTE VILNIUS 2021 and be part of the most important gastronomy event of the year. More information: taste@litexpo.lt