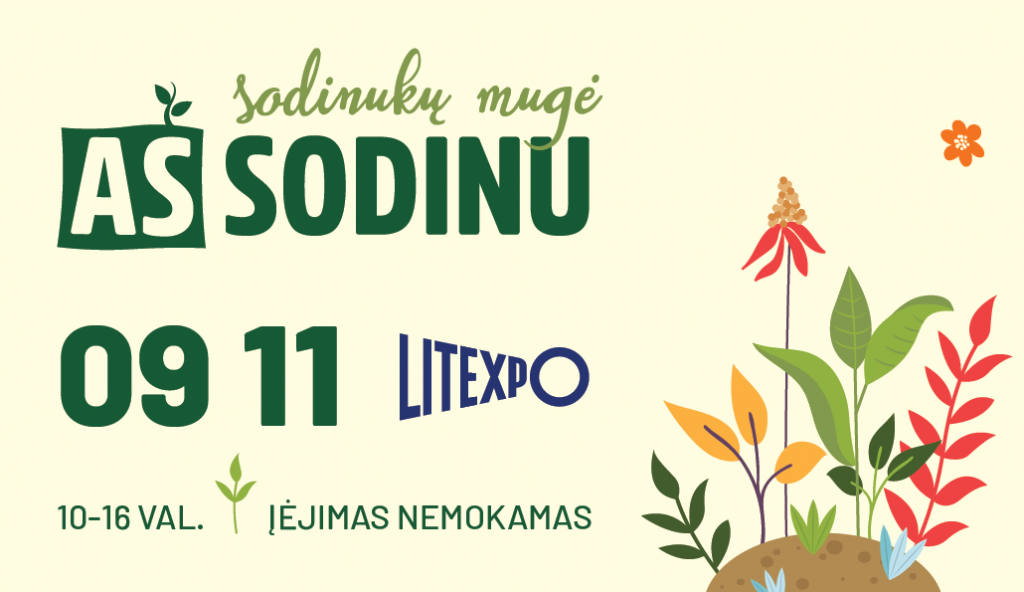 AŠ SODINU 2021
2021 September 11
Opening hours
lithuanian Exhibition and Congress Centre LITEXPO.
A specialized one-day gardening fair "AŠ SODINU" will take place in Vilnius on September 11. Horticultural professionals are coming.
7 Lithuanian cities will be visited by the specialized gardening fair "Aš sodinu" this autumn. The first fair will be held on Saturday, September 11, with such horticultural greats as dr. A. Amšiejus, dr. K. Malinauskas, Gedimino sodai, Noriuuogu.lt team, nursery Šeimos sodas and many others. The fair will take place in Vilnius only for one day.
You will find a rich assortment of fruit trees, fruit bushes, various flowers. Those who want to renew and supplement their yard with news – there will be ornamental plants, shaped and unshaped pines, pruned trees. Gardeners promise to deliver more than one news of the season.
Specialized gardening fair "AŠ SODINU" in VILNIUS – on September 11, at LITEXPO site will be held from 10 am to 4 pm. More information: https://www.facebook.com/assodinu
Admission to the fair is FREE.