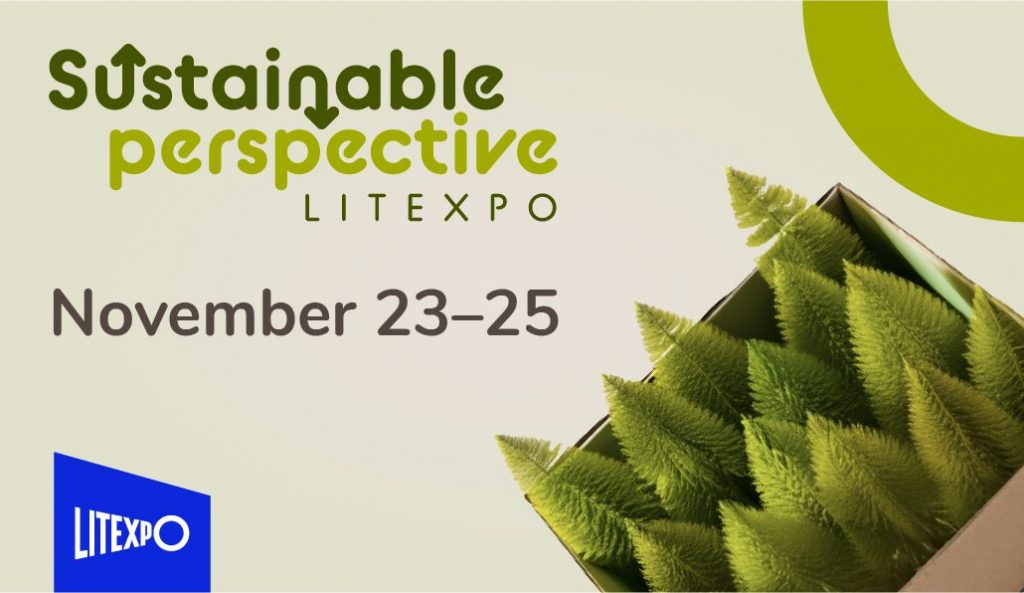 SUSTAINABLE PERSPECTIVE 2023
2023 November 23-25
Opening hours
Lietuvos parodų ir kongresų centras LITEXPO, Laisvės pr. 5, Vilnius.
For exhibition participants
An event that aims to unite business, organizations and institutions, and grow over the years into one of the largest sustainability-themed events in Lithuania, and create a more sustainable future together!
MAIN TOPICS:
Sustainable packaging, design.
Textiles (pollution, consumption and secondary consumption.
Potential Event TOPICS:
Principles of circular economy
Packaging design, technologies and their processing
Secondary use of materials
Textiles and their secondary use, upcycled fashion
More sustainable everyday life choices
GREENWASHING (Myths about sustainability: Plastic is evil; We destroy it, etc.).
Exhibition components:
Exhibition
Sustainable solutions in packaging, design and products; presentations of existing sustainable alternatives to the public, examples of good practice, various sustainability workshops and discussions organized by participants, content.
Sustainable business meeting of the Nordic and Baltic countries
On November 23, Lithuanian and foreign experts will discuss live and remotely at the Nordic and Baltic sustainable business meeting organized for the tenth time.
Conference
Reports, practical knowledge for business, November 24. Waits after each message
questions and answers or discussion.
Thematic groups of PARTICIPANTS:
Sustainability in business (best practices, sustainability experts, reporting consultants)
Developers of sustainable packaging from the technological side and design
Cosmetics, hygiene products (Lithuanian and Baltic manufacturers, suppliers)
Household appliances (Lithuanian and Baltic manufacturers, suppliers)
Houses (sustainable solutions in building, equipping, supplying with sustainable energy)
Textiles and fashion (sustainable solutions, upcycled clothes and clothing exchanges)
Food products (supermarkets, product manufacturers).
The 10th Nordic – Baltic Sustainable Business Summit 2023
November 23, 2023
Subject: Artificial Intelligence and Sustainability: Taking Care of Tomorrow
The aim of the 10th Nordic – Baltic Sustainable Business Summit is to demonstrate how AI can be used to influence company sustainability and promote the creation of technologies that allow businesses to work together for sustainability. The Summit will introduce the best of Nordic and Baltic businesses and showcase sustainable solutions that can transform business productivity and improve company sustainability levels. Various speakers from Finland, Norway, Sweden, Estonia, Latvia, and Lithuania will discuss how AI can be a successful tool for improving the environment and the sustainability goals of different companies. They will also the possible negative impacts of AI.
The Summit is organized by the Finnish – Lithuanian Chamber of Commerce and the Embassy of Finland, in partnership with the Norwegian, Swedish, Estonian and Latvian Chambers, the Lithuanian Responsible Business Association (LAVA), and the Nordic Council of Ministers Office in Lithuania.
CONFERENCE
EK requirements for companies. What are the relevant changes, innovations, what is now relevant and extremely important for which companies (different size companies have different requirements and deadlines).
What changes in our law, requirements are our institutions preparing, what are the possible changes and liability for non-fulfilment of new requirements?
Bank of Lithuania: Taxonomy – implementation, examples and challenges that businesses face and may face.
Practical notice on the new requirements for companies to provide sustainability data under the Corporate Sustainability Reporting Directive (CSRD).
How is the business environment changing as requirements become stricter and large companies go on the path of sustainability and take on big ambitions, such as zero CO2 emissions, sustainable and transparent supply chains, etc.
Pollution, stricter requirements, compensation.
CO2 calculations. Scopes, formulas, standards.
Communication and greenwashing – how not to slip in pursuit of one and fail in the other? Tips, error analysis, examples in our market.
Self-organization. Practice in Lithuania, challenges, useful tips.
Basque method. The Spanish experience. Adaptation in Lithuania.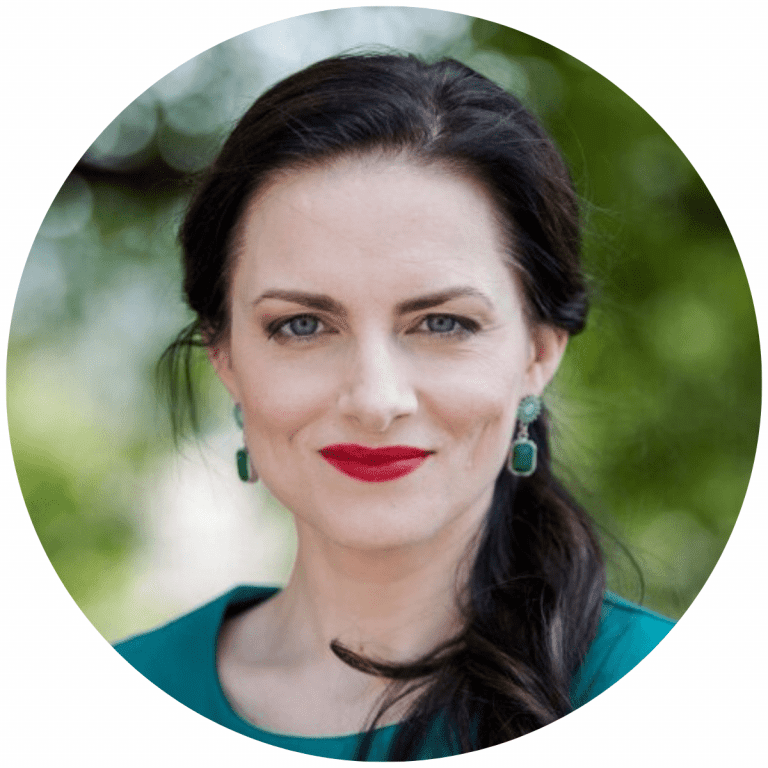 Projekto vadovė
Eglė Puodžiūtė
e.puodziute@litexpo.lt
Pardavimų vadybininkas
Edgaras Trumpaitis
e.trumpaitis@litexpo.lt
Conference organizer and content partner

                The patron of the exhibition is the Minister of Economy and Innovation of the Republic of Lithuania Aušrinė Armonaitė