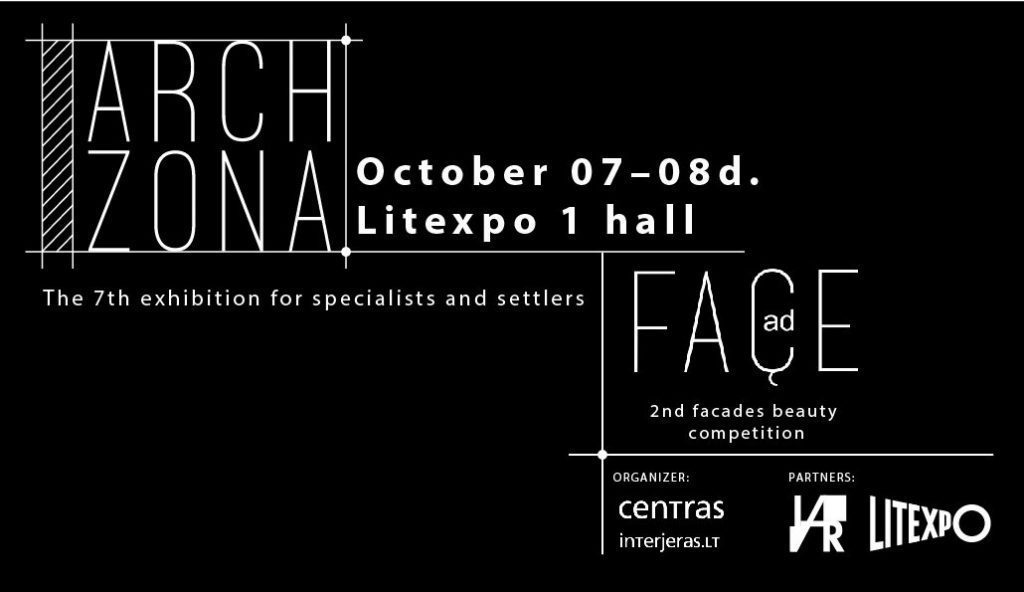 ARCHZONA 2022
2022 October 7-8
Opening hours
Lietuvos parodų ir kongresų centras LITEXPO, Laisvės pr. 5, Vilnius.
To celebrate World Architecture Day, a specialized international event "ARCHZONA" for architects and interior designers, will be organized in Lithuania.
This event will take place inside LITEXPO Conference Center,on 07th-08th October, 2022 from 10 a.m to 6 p.m.
The world's most famous manufacturers from Lithuania, Germany, Poland, Estonia, Switzerland, Latvia, the United States, Italy and others will be on display in 42 exhibitions and will present the most relevant products and the hottest news.
An exhibition of the winners and best works of "Interior of the Year / Golden Palette"
We will broadcast films and reports on architecture and interior design.
FACadE competition exposition.
This event is dedicated to profesional architects, interior designers and others specialist in this field, so in order to visit "ARCHZONA" event, advance registration is needed.