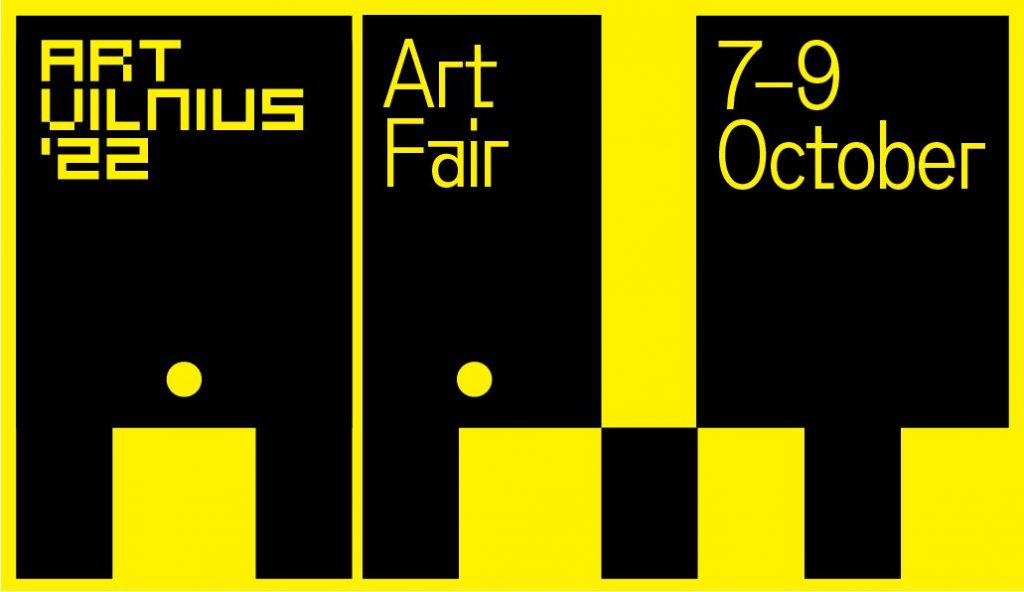 ARTVILNIUS'22
October 7–9, 2022
Opening hours
Lietuvos parodų ir kongresų centras LITEXPO, Laisvės pr. 5, Vilnius.
On 7-9 October, the ArtVilnius'22 art fair invites everyone to return to Exhibition and Congress Centre Litexpo.
The theme of the art fair ArtVilnius'22, which is being held for the thirteenth time this year, is ecology, with a special focus on the genres of installation and sculpture. The guest of the fair is Ukraine, whose artists' works will be presented in various segments of the programme.
The programme of the fair will feature 70 art galleries and institutions and 320 artists from 18 countries.
Besides the main gallery programme, ArtVilnius sets up an annual Project Zone, where art institutions and renowned individual artists from Lithuania and other countries present projects and exhibitions created exclusively for the Fair (curator Valentinas Klimašauskas).
Project zone participants:
– Museum of Contemporary Art in Krakow MOCAK
– Lewben Art Foundation
– Contemporary Art Centre, Vilnius
– Jonas Mekas Visual Arts Center, Vilnius
– Vilnius Academy of Arts, art doctoral students
– Individual projects: Danas Aleksa, Madeleine Andersson, Anna K.E. and Florian Meisenberg, Oleksiy Radinski, Marija Žiemytė.
– Video programe: Andro Eradze, Dana Kavelina, Goda Palekaitė and Adrijana Gvozdenović, Sashko Protyah, Anastasia Sosunova, Miglė Vyčinaitė.
The Fair will also host the international sculpture, installation and performance exhibition The Path (curated by Vytenis Burokas) with 28 individual artists projects.
During ArtVilnius'22, an international jury of art professionals and visitors will select the best galleries, artists, and individual works presented at the Fair. At the same time, the interactive LRT studio will host discussions, lectures and presentations about art.

In parallel with ArtVilnius'22, the Art After Hours art festival will invite Vilnius residents and visitors to spend the night in selected galleries and institutions on Friday, 7 October.
ArtVilnius'22 is financed by the Lithuanian Council for Culture, under the patronage of Vilnius City Municipality, the fair's exclusive partner is Lewben, Maecenas – law firm Cobalt.
All ArtVilnius'22 participants: https://artvilnius.com/participants/
E-catalogue: https://artvilnius.com/catalogue/