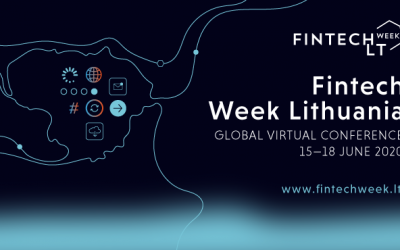 Fintech Week Lithuania
2020 June 15–18
Opening hours
Lithuanian Exhibition and Congress Centre LITEXPO.
Fintech Week Lithuania is a global virtual fintech conference that will be broadcasted in a virtual studio format, featuring a unique virtual expo, as well as a virtual B2B area for online business meetings. Fintech Week Lithuania is the online sibling of the famous Fintech Inn conference – the biggest fintech event in the region that takes place annually in Lithuania, which has been postponed to April 28-29 2021 due to the COVID-19 pandemic. Over a period of 4 days, Fintech Week Lithuania will provide attendees with a comprehensive overview and insights of the areas such as global payments, blockchain, lending, finance and banking technology. Fintech experts, startups, venture capitalists, regulators, and other market participants will take part in keynotes and panel discussions to address the most topical issues of the industry. Experts from across the globe will get together to dig deeper into crucial issues related to neobanks, e-commerce, cybersecurity, data, digital assets and the financing landscape, among others. Additionally, a number of Lithuanian fintech companies selected based on their business cases will participate in a competition, culminating in the Lithuanian Fintech Awards. As well as the speaker sessions, Fintech Week Lithuania also invites attendees to participate in a virtual expo, a workshop and attend presentations that will be delivered by the fintech startups in the Fintech Startup Pitch Battle. The four-day virtual event is free of charge for all attendees.