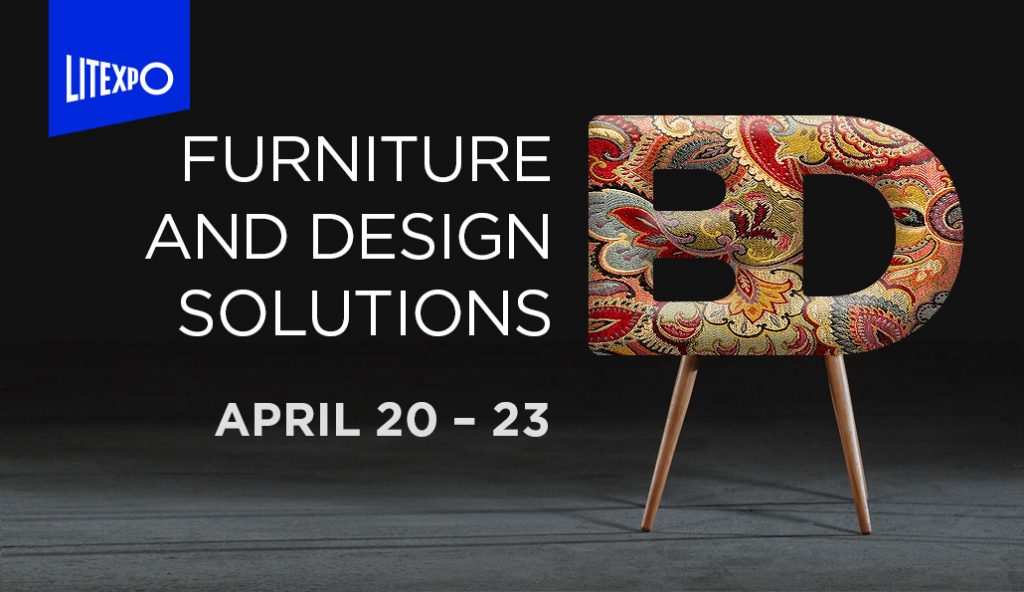 FURNITURE AND DESIGN SOLUTION 2022
2022 April 20–23
Opening hours

20 – 22 of April:
10.00 a. m. – 6.00 p. m.
23 of April:
10.00 a. m. – 4.00 p. m.

Lithuanian Exhibition and Congress Centre LITEXPO
FFP2-level respirators or medical masks must be worn at indoor events. Both the medical mask and respirator should fully cover the nose and mouth.
The ever-changing exhibition FURNITURE AND DESIGN SOLUTIONS 2022 returns!
The rapidly changing world forces us to look at our home environment anew. Modernity, functionality, ergonomics and today's aesthetics are the most important criteria for design professionals and architects while creating a comfortable environment. Modern housing has become not only a place for rest, but also a multifunctional space for work, sports and entertainment.
We invite you to get acquainted with the latest furniture and design solutions that will help you to make your dream home. Visitors of the exhibition will be offered:
Various furniture collections
Author's design furniture
Interior trends and modern solutions
Materials and accessories.
Let's meet live in the exhibition FURNITURE AND DESIGN SOLUTIONS 2022 on 20-23 April. The exhibition will take place in Halls no. 1 and 2!
One ticket for two exhibitions
The exhibition RESTA  2022 will take place at the same time in Halls no. 3, 4 and 5 on 20-23 April.
Tickets are already on sale!
Any questions? Contact us: baldai@litexpo.lt.
Partners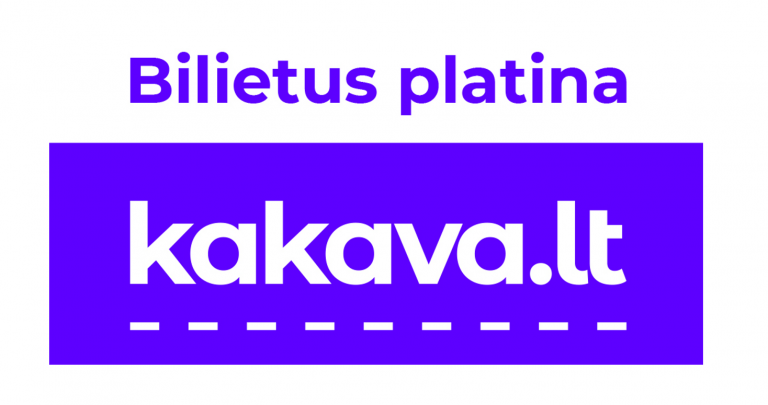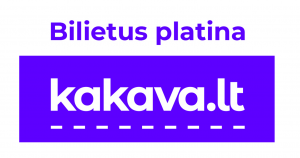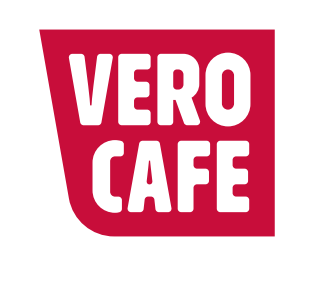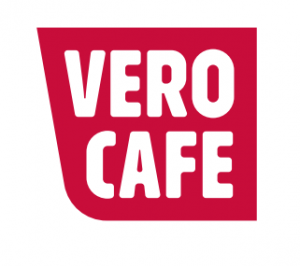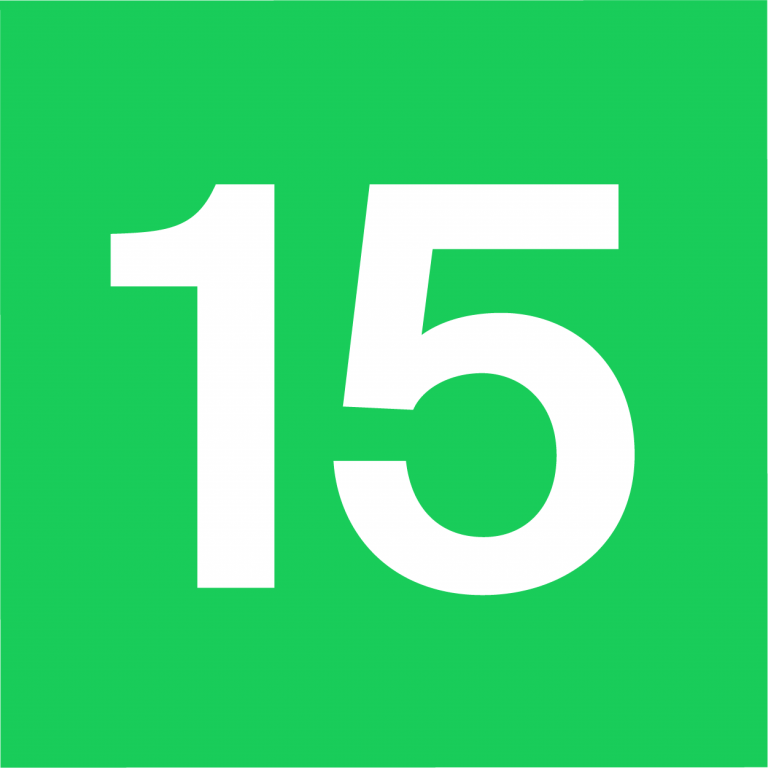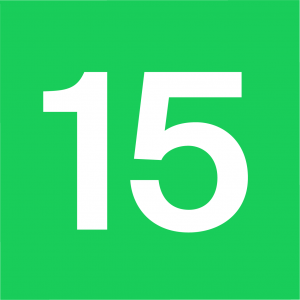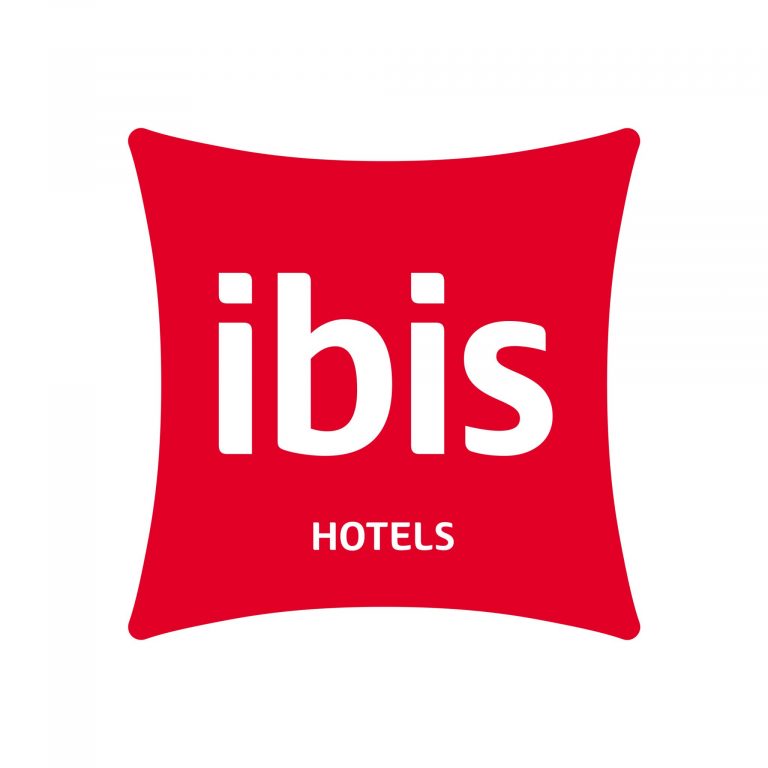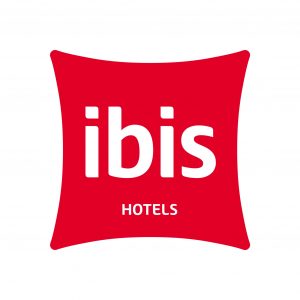 Novotel Vilnius Centre
Settle in to 4-star city-centre comfort at Novotel Vilnius Centre hotel, a few minutes' walk from the cathedral and the old town. The lavish hot breakfast buffet in the sunny 2nd-floor restaurant gets you fuelled up for the day ahead. Contemporary design, light colours and lots of natural light - spacious Novotel room is truly a place for living. Perfect for all your needs: superior room with Queen size bed, work desk, bath and shower, coffee/tea making facilities, minibar, deposit box and access to the gym & sauna. Renovated at 2020. Wireless internet. Family and pet friendly. 𝐀 𝐬𝐩𝐞𝐜𝐢𝐚𝐥 𝐩𝐫𝐢𝐜𝐞 𝐚𝐩𝐩𝐥𝐢𝐞𝐬 𝐝𝐮𝐫𝐢𝐧𝐠 𝐭𝐡𝐞 𝐞𝐱𝐡𝐢𝐛𝐢𝐭𝐢𝐨𝐧. 𝐓𝐡𝐞 𝐨𝐟𝐟𝐞𝐫 𝐢𝐬 𝐯𝐚𝐥𝐢𝐝 𝐰𝐢𝐭𝐡 𝐫𝐞𝐠𝐢𝐬𝐭𝐫𝐚𝐭𝐢𝐨𝐧 𝐜𝐨𝐝𝐞 𝐑𝐄𝐒𝐓𝐀𝟐𝟎𝟐𝟑. 𝐟𝐨𝐫 𝐫𝐞𝐬𝐞𝐫𝐯𝐚𝐭𝐢𝐨𝐧 𝐝𝐚𝐭𝐞𝐬 𝟐𝟎𝟐𝟑.𝟎𝟒. 𝟐𝟔-𝟑𝟎. 𝐅𝐫𝐞𝐞 𝐜𝐚𝐧𝐜𝐞𝐥𝐥𝐢𝐧𝐠 - 𝟕 𝐝𝐚𝐲𝐬 𝐭𝐢𝐥𝐥 𝐭𝐡𝐞 𝐞𝐯𝐞𝐧𝐭
Gedimino av. 16, Vilnius
+370 52 666200
h5209-re@accor.com
Book
Ibis Vilnius Centre
Experience the ultimate convenience at "Ibis Vilnius Centre" – vibrant and cozy economy hotel, open to everyone. The property is ideally located next to the city's growing business district and is just a short walk to the Old Town. Modern rooms with comfortable ergonomic "Sweet Bed by ibis" beds, a working desk and cable TV, shared lounge area and an on-site bar/restaurant. Free WiFi is featured throughout the property. Fully-equipped conference hall, parking. Family and pet friendly 𝐀 𝐬𝐩𝐞𝐜𝐢𝐚𝐥 𝐩𝐫𝐢𝐜𝐞 𝐚𝐩𝐩𝐥𝐢𝐞𝐬 𝐝𝐮𝐫𝐢𝐧𝐠 𝐭𝐡𝐞 𝐞𝐱𝐡𝐢𝐛𝐢𝐭𝐢𝐨𝐧. 𝐓𝐡𝐞 𝐨𝐟𝐟𝐞𝐫 𝐢𝐬 𝐯𝐚𝐥𝐢𝐝 𝐰𝐢𝐭𝐡 𝐫𝐞𝐠𝐢𝐬𝐭𝐫𝐚𝐭𝐢𝐨𝐧 𝐜𝐨𝐝𝐞 𝐑𝐄𝐒𝐓𝐀𝟐𝟎𝟐𝟑. 𝐟𝐨𝐫 𝐫𝐞𝐬𝐞𝐫𝐯𝐚𝐭𝐢𝐨𝐧 𝐝𝐚𝐭𝐞𝐬 𝟐𝟎𝟐𝟑.𝟎𝟒. 𝟐𝟔-𝟑𝟎. 𝐅𝐫𝐞𝐞 𝐜𝐚𝐧𝐜𝐞𝐥𝐥𝐢𝐧𝐠 - 𝟕 𝐝𝐚𝐲𝐬 𝐭𝐢𝐥𝐥 𝐭𝐡𝐞 𝐞𝐯𝐞𝐧𝐭
Rinktinės str. 18, Vilnius
+370 5 265 8100
ha1j1-re@accor.com
Book