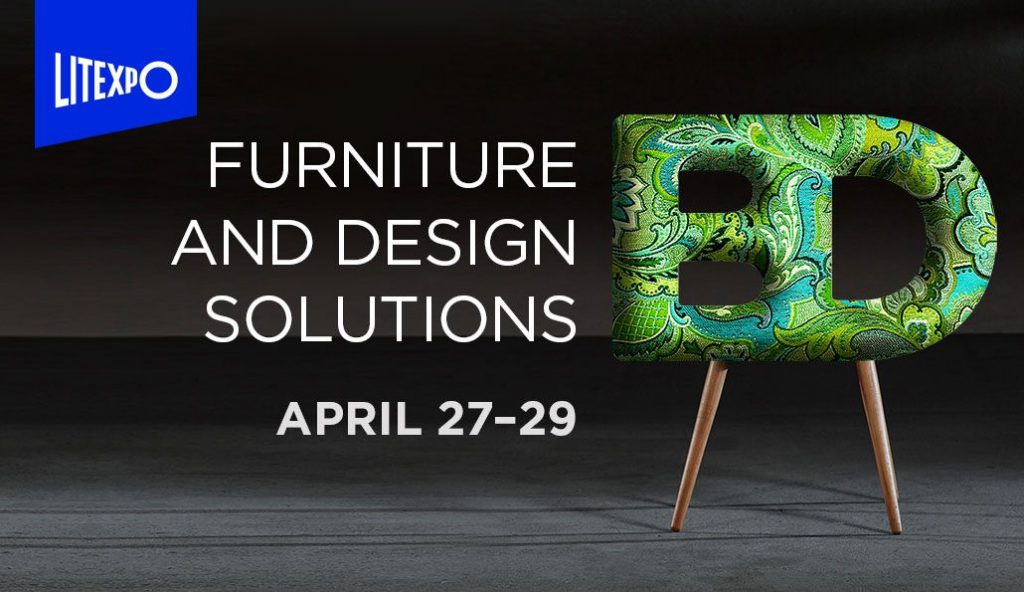 FURNITURE AND DESIGN SOLUTION 2023
2022 April 27–29
Opening hours
Lietuvos parodų ir kongresų centras LITEXPO.
The rapidly changing world makes us look differently at our home environment. Innovation, functionality, sustainability, authenticity, ergonomics and aesthetics are the key criteria for designers and architects to create a space-conscious environment that makes it easy not only to live but also to work, rest and entertain.
The exhibition FURNITURE AND DESIGN SOLUTIONS 2023 invites you to participate, discover and present the latest multi-purpose furniture, original designs, interior trends, materials and details that help meet people's changing needs and lifestyles.
Why the exhibition is worth attending:
This is the only specialised furniture exhibition in the Baltic States;
You will have a chance to introduce your latest products to the market;
You will be able to reach your target consumer;
You will promote your brand;
You will establish valuable partnerships.
The exhibition will take place from 27 to 29 April 2023 in Halls 1 and 2 and will be jointly organised with the international construction and renovation exhibition RESTA.
Registration and selection of the exhibition area
Let's communicate:




MEDIA PARTNER