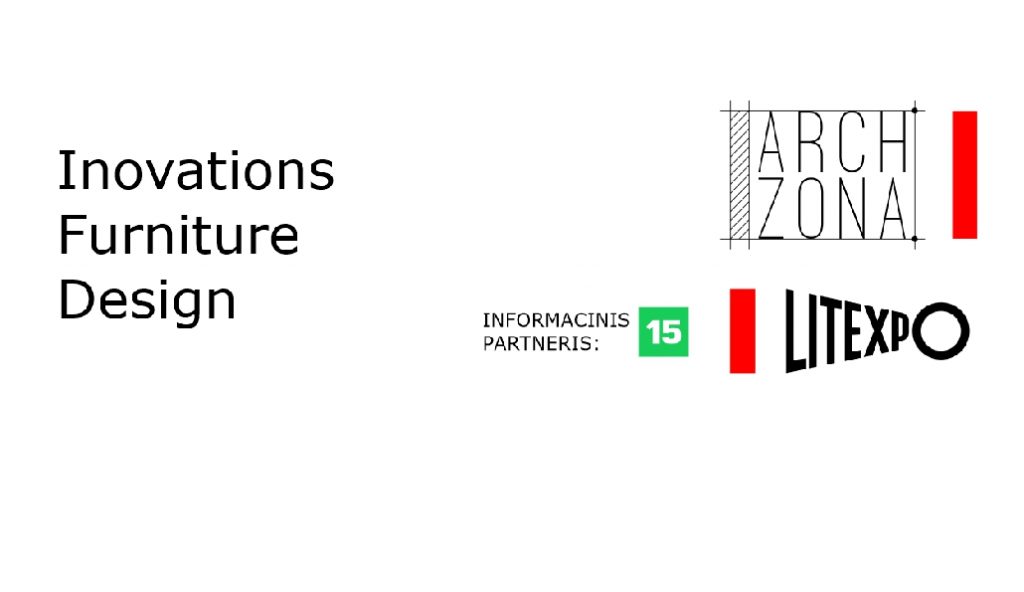 Inovations, furniture and design
2020 October 15–17
Opening hours

Thursday , October 15
10:00 – 18:00

Friday, October 16
10:00 – 18:00

Saturday, October 17
10:00 – 18:00

Lithuanian Exhibition and Congress Centre LITEXPO.
5.814 m2. AREA

20 000 VISITORS

135 PARTICIPANTS
On October 15–17th, the Lithuanian Exhibition and Congress Centre LITEXPO will be opening its doors to everyone interested in interior, design and modern architecture ideas and inviting visitors to a special event Innovations, Furniture and Design. The exhibition Furniture. Interior. Design, traditionally held in autumn, cultivates the best ideas in interior design, and collects innovative home solutions, hoping that visitors will be coming back for more in 2021.
This year's event Innovations, Furniture and Design is the best opportunity to explore the exclusive furniture designs and bold interior design elements by leading Lithuanian manufacturers.
Every visitor looking for striking and innovative ideas for their home will have access to Archzone, an architecture and interior design space for professionals. Here, visitors will get to explore interior finish, lighting, door, floor, plumbing, wall decoration solutions and services, and much more.
The event will also showcase submissions for the ideas' competition for professional interior designers "Interior of the Year/The Golden Palette" as well as the most creative works by students from the Baltic States. There will also be art tasting sessions—on how to choose art for your interior, videos of the best interior designs, festive dinner at home themed tasting, good music, and inspiring atmosphere.
More information about ARCHzone
Professionals are welcome to register HERE
Registration for visitors with invitations