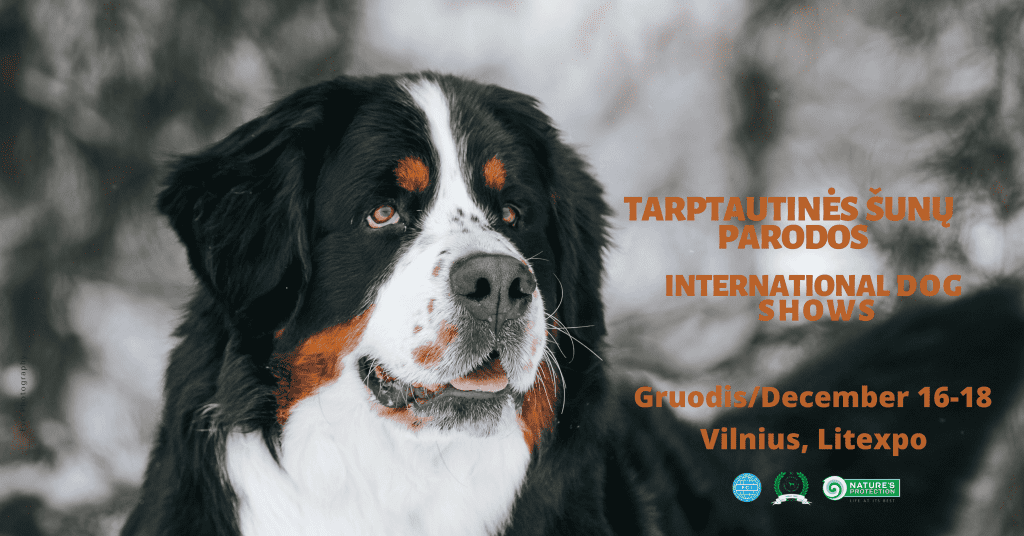 INTERNATIONAL DOG SHOWS
2022 December 16-18
Opening hours
Lietuvos parodų ir kongresų centras LITEXPO, Laisvės pr. 5, Vilnius.
The Lithuanian Kennel Club invites everyone to International Dog Shows "Capital Cup", "Vilnius Winter" and "Christmas Cup"on 16 – 18 December. The shows organizer is the largest canine organisation in Lithuania and the member of Federation Cynologique Internationale – the largest world canine organisation.
The event expects over 1200 participants. The judges' panel comprises experts from Finland, Italy, France, Portugal, the Netherlands, Poland, Serbia and Romania.
Visitors are welcome from 10 to 18 o'clock. Best in Show competition starts at 15 o'clock.
The event will host a Christmas Fair offering various pet supplies and pet care consultations.
Show schedules are available here: https://kinologija.lt/dog-shows/
Online show catalogue is available on show day here: https://kinologija.lt/dog-shows/
Tickets are available at the show place on the event day.
Ticket prices: adults – 10 Eur, children – 5 Eur, children under 7 are free of charge.