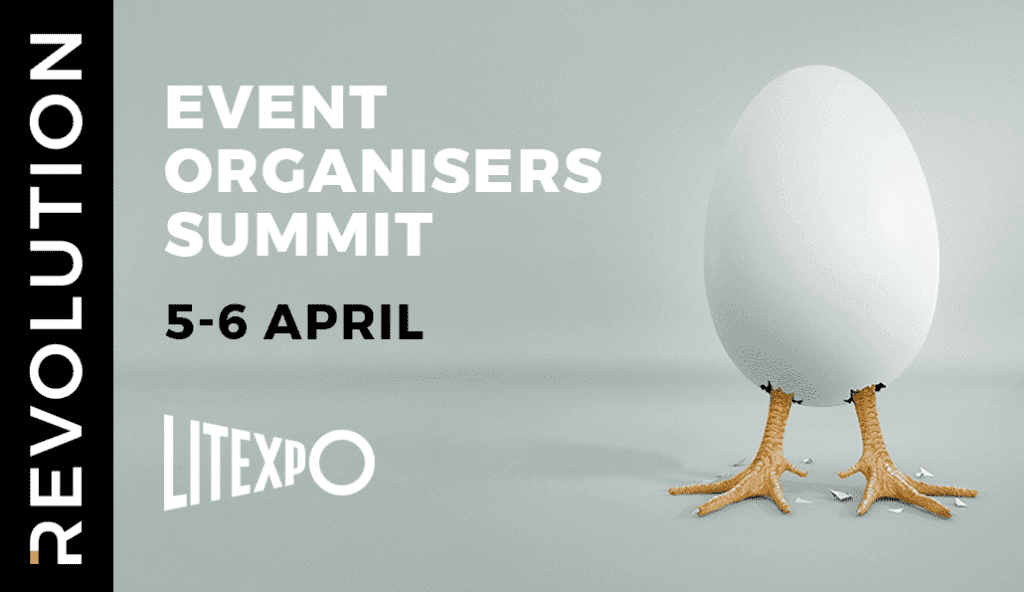 Revolution: Event Organisers Summit
2023 April 5-6
Opening hours

April 5   9:00-18:00

April 6  9:00-18:00

Lietuvos parodų ir kongresų centras LITEXPO, Laisvės pr. 5, Vilnius.
Annual convention for professionals and enthusiasts of the event market, gathering over 3,000 participants. More than 100 event management, communication, marketing and HR professionals and business owners will share their success stories, experiences, inspirational and practical content to help you better understand the events market, its challenges and trends.
Events market insights, innovations, trends and practical content not only for professionals of this market, but also for enthusiasts.