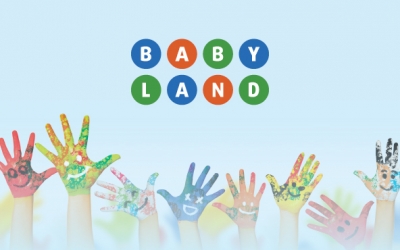 BABY LAND 2016
2016 November 25–27 d.
Opening hours
Lithuanian Exhibition and Congress Centre LITEXPO.
BABYLAND exhibition keeps on growing for 22 years by now and still keeps surprising!
It is the only one specialised exhibition in Lithuania for parents-to-be and young parents about focusing on babies and children care and education.
The BABY LAND displays latest products for expectant mothers, babies and children, holds demonstrations of fashion collections for children and teenagers, premiers of the latest toys and games take place here.
It is an interactive and live event about the most important values in life – family, children, love, and communication. The exhibition boasts a number of events, including: seminars, consultations on family-relevant topics, as well as concerts, competitions, creative workshops for the whole family.
What's new?
Happy family's academy
The highlight of this year's exhibition is child's health. Healthy and expected child in the family means healthy and happy family.  The cycle of lectures for young families about family planning and preparation, waiting for a baby and baby's arrival to the family, children's upbringing, preparation for school, relationships in the family.
Partners of the Happy Family's Academy: Ankstukai, National Health Care Centre under the Vilnius city Municipality.
BABYLAND exhibition will be held together with the exhibition of school equipment, teaching aids and technologies SCHOOL. Exhibition SCHOOL will be held  on 25–26 November.