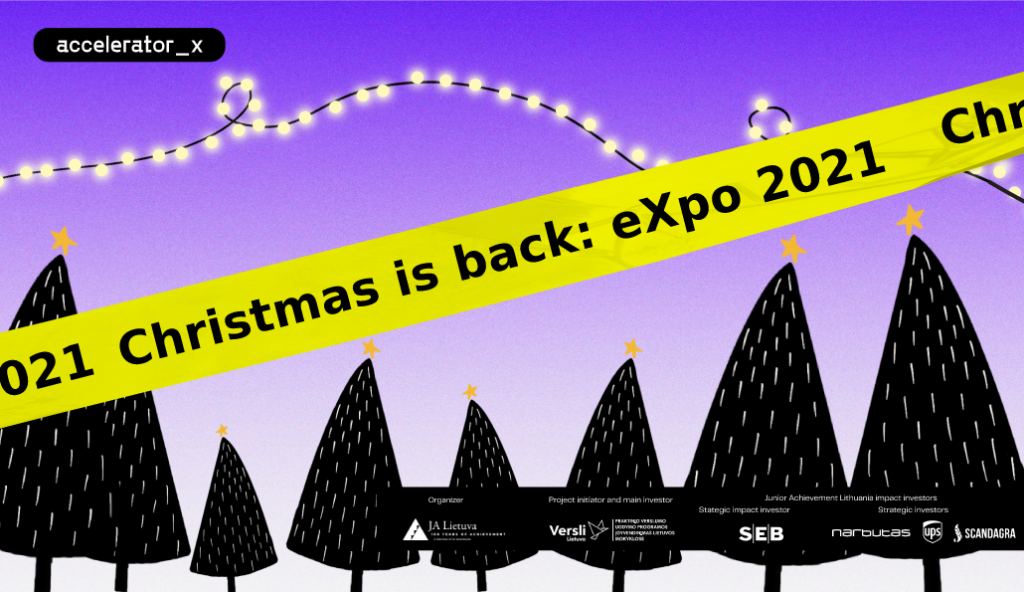 Christmas is back: eXpo 2021
11 December 2022
Opening hours
Make your Christmas memorable by visiting the JA Lithuania Christmas market "Christmas is back: eXpo 2021" on December 11th!
130 mini companies are preparing cozy Christmas gifts: you will find everything from smart chess sets to handmade Christmas tree decorations. In case you didn't know: mini companies are companies created by students in school.
We promise a lot of Christmas lights, innovative ideas and unexpected surprises throughout the event!
The event is hosted by Jurgis Didžiulis. Join the celebration of young entrepreneurs!
The event is free, but you need to register: https://bit.ly/expo-registracija
All safety requirements will be met, so it is mandatory to wear a face covering mask, disinfect your hands and have a national covid certificate (Galimybių pasas).