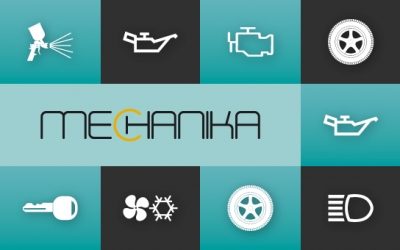 MECHANIKA 2018
2018 May 16–18
Opening hours
Lithuanian Exhibition and Congress Centre LITEXPO.
The 3rd International Exhibition for Transport Parts, Repair, Maintenance,
Accessories and Decoration is organised for suppliers, importers of transport
equipment, parts, representatives of transport repair and service companies,
owners of transport fleets.
To introduce new products, equipment and services to companies engaged in transport repairs and maintenance, which would help to strengthen the auto repair and maintenance sector, to improve the quality of services and maintenance, would promote competition and improve qualification of experts working in the transport repairs and maintenance sector.
Exhibits (thematic groups):
Spare parts, maintenance equipment,accessories
Car service and repair
Equipment for garages and service stations
Automotive technical maintenence and auto care equipment and tools
Auto parts and maintenance supplies, auto chemical products
Alarm and car security systems
Automotive audio, video equipments
Automotive navigation systems
Rescue and accident-avoidance equipment
Recycling of vehicles unfit for use
Information and consulting services
Other