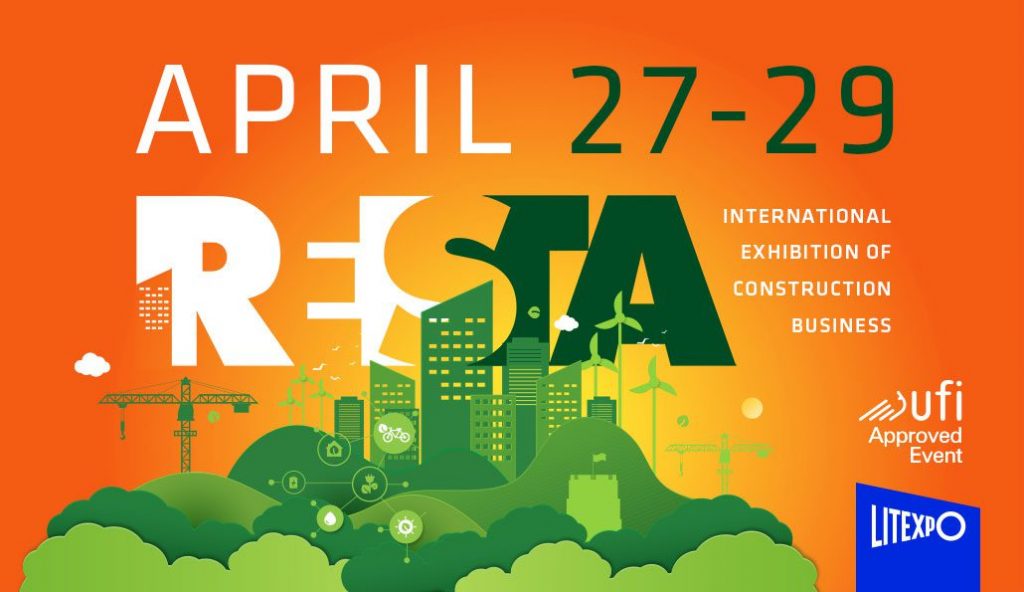 RESTA 2023
2023 April 27–29
Opening hours

27-28 April  10 am –  7 pm

29 April  10 am – 5 pm

Lietuvos parodų ir kongresų centras LITEXPO.
The international construction and renovation exhibition RESTA 2023 invites you to participate and present contemporary ideas, innovations, sustainable solutions to developers as well as existing and new-found professionals in the area of construction and renovation.
The exhibition meets the highest quality requirements for international exhibitions and is the only specialised exhibition in the Baltic States that has earned the recognition from the Global Association of the Exhibition Industry (UFI).
RESTA 2023 focus areas:
Energy sustainability of buildings;
Digital construction;
Professional guidance;
Proposals for the reconstruction of Ukraine.
THEMATIC EXHIBITION LAYOUT
INTERIOR EXHIBITION:
Construction and renovation hall (Hall 5) for building and finishing materials, tools, roofing, windows, doors, workwear and safety equipment. Renovation of private and apartment buildings: equipment, machinery and materials.
Communications hall (Hall 4) for water supply, heating, ventilation, plumbing solutions, contactless plumbing fixtures, ventilated facade systems and certification.
Digital construction hall (Hall 3) for professional software, BIM solutions, smart home systems, renewable energy sources, energy suppliers. Financing and crediting of renovation and modernisation projects.
EXTERIOR EXHIBITION:
L1: roofing, gates, building and finishing materials.
L2: building and finishing materials.
L3: building materials, wood and metal products, outdoor furniture, small-scale architecture, garden equipment, tools, gazebos, storehouses, children's playgrounds, environmental improvement and landscaping.
L4: heating, installations of water supply and sewage systems, electrical wiring and plumbing.
L5: construction equipment, facilities and tools.
L7: log, modular and off-grid houses and other design structures.
We invite you to attend the exhibition RESTA 2023 and present contemporary ideas, innovations, digital solutions and environmental trends in the industry of construction business. Let's experience the exhibition together.
Have ideas or want to get in touch? Contact:
Sales manager
 Vilma Varnagirytė
+370 698 21581
v.varnagiryte@litexpo.lt
Sales manager
Edgaras Trumpaitis
+370 618 14434
e.trumpaitis@litexpo.lt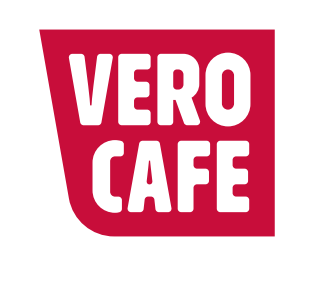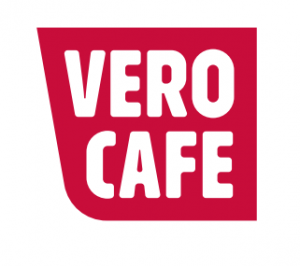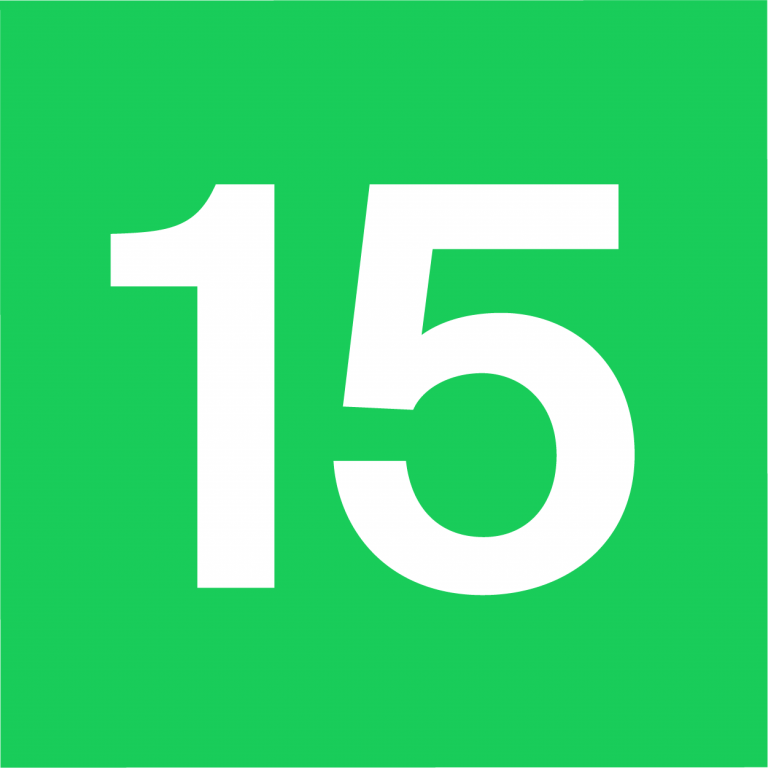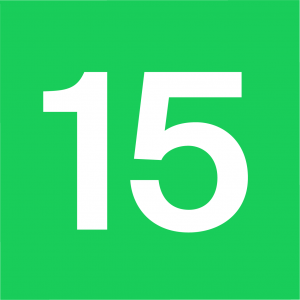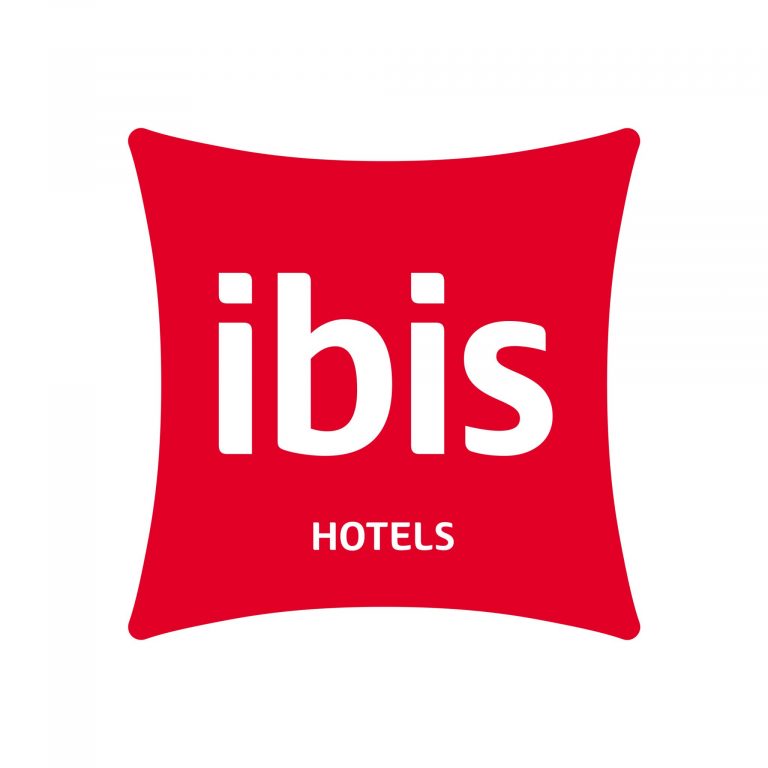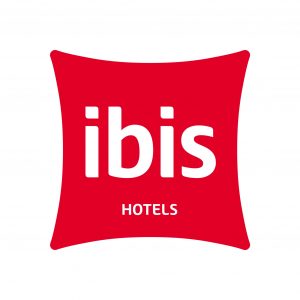 We invite construction professionals to register for RESTA 2023. Fill in the registration form and download your free ticket.

You will be able to download your ticket by filling in the registration form and clicking on the SUBMIT button.
Novotel Vilnius Centre
Settle in to 4-star city-centre comfort at Novotel Vilnius Centre hotel, a few minutes' walk from the cathedral and the old town. The lavish hot breakfast buffet in the sunny 2nd-floor restaurant gets you fuelled up for the day ahead. Contemporary design, light colours and lots of natural light - spacious Novotel room is truly a place for living. Perfect for all your needs: superior room with Queen size bed, work desk, bath and shower, coffee/tea making facilities, minibar, deposit box and access to the gym & sauna. Renovated at 2020. Wireless internet. Family and pet friendly. 𝐀 𝐬𝐩𝐞𝐜𝐢𝐚𝐥 𝐩𝐫𝐢𝐜𝐞 𝐚𝐩𝐩𝐥𝐢𝐞𝐬 𝐝𝐮𝐫𝐢𝐧𝐠 𝐭𝐡𝐞 𝐞𝐱𝐡𝐢𝐛𝐢𝐭𝐢𝐨𝐧. 𝐓𝐡𝐞 𝐨𝐟𝐟𝐞𝐫 𝐢𝐬 𝐯𝐚𝐥𝐢𝐝 𝐰𝐢𝐭𝐡 𝐫𝐞𝐠𝐢𝐬𝐭𝐫𝐚𝐭𝐢𝐨𝐧 𝐜𝐨𝐝𝐞 𝐑𝐄𝐒𝐓𝐀𝟐𝟎𝟐𝟑. 𝐟𝐨𝐫 𝐫𝐞𝐬𝐞𝐫𝐯𝐚𝐭𝐢𝐨𝐧 𝐝𝐚𝐭𝐞𝐬 𝟐𝟎𝟐𝟑.𝟎𝟒. 𝟐𝟔-𝟑𝟎. 𝐅𝐫𝐞𝐞 𝐜𝐚𝐧𝐜𝐞𝐥𝐥𝐢𝐧𝐠 - 𝟕 𝐝𝐚𝐲𝐬 𝐭𝐢𝐥𝐥 𝐭𝐡𝐞 𝐞𝐯𝐞𝐧𝐭
Gedimino av. 16, Vilnius
+370 52 666200
h5209-re@accor.com
Book
Ibis Vilnius Centre
Experience the ultimate convenience at "Ibis Vilnius Centre" – vibrant and cozy economy hotel, open to everyone. The property is ideally located next to the city's growing business district and is just a short walk to the Old Town. Modern rooms with comfortable ergonomic "Sweet Bed by ibis" beds, a working desk and cable TV, shared lounge area and an on-site bar/restaurant. Free WiFi is featured throughout the property. Fully-equipped conference hall, parking. Family and pet friendly 𝐀 𝐬𝐩𝐞𝐜𝐢𝐚𝐥 𝐩𝐫𝐢𝐜𝐞 𝐚𝐩𝐩𝐥𝐢𝐞𝐬 𝐝𝐮𝐫𝐢𝐧𝐠 𝐭𝐡𝐞 𝐞𝐱𝐡𝐢𝐛𝐢𝐭𝐢𝐨𝐧. 𝐓𝐡𝐞 𝐨𝐟𝐟𝐞𝐫 𝐢𝐬 𝐯𝐚𝐥𝐢𝐝 𝐰𝐢𝐭𝐡 𝐫𝐞𝐠𝐢𝐬𝐭𝐫𝐚𝐭𝐢𝐨𝐧 𝐜𝐨𝐝𝐞 𝐑𝐄𝐒𝐓𝐀𝟐𝟎𝟐𝟑. 𝐟𝐨𝐫 𝐫𝐞𝐬𝐞𝐫𝐯𝐚𝐭𝐢𝐨𝐧 𝐝𝐚𝐭𝐞𝐬 𝟐𝟎𝟐𝟑.𝟎𝟒. 𝟐𝟔-𝟑𝟎. 𝐅𝐫𝐞𝐞 𝐜𝐚𝐧𝐜𝐞𝐥𝐥𝐢𝐧𝐠 - 𝟕 𝐝𝐚𝐲𝐬 𝐭𝐢𝐥𝐥 𝐭𝐡𝐞 𝐞𝐯𝐞𝐧𝐭
Rinktinės str. 18, Vilnius
+370 5 265 8100
ha1j1-re@accor.com
Book